Get ready!  Camping and s'more season is upon us…. (unless you live at 7000 feet and then you may still be digging out from under the snow.)
One of our favorite wedding gifts – a moveable fire pit (so we can avoid the wind!)
Since books are a love of mine that I work hard to share with my kids, I thought I would highlight a couple of our summer favorites!
A great book full of poems all about camping.  It will make you want to pack up and head out.  This is the one I plan on bringing this summer to read to the boys in the tent or around the campfire.
My favorite poem from the book (because s'mores are an integral part of camping, of course!):
Toasting Marshmallows
I am a careful marshmallow toaster,
a patient marshmallow roaster,
turning my stick oh-so-slowly,
taking my time, checking often.
a time of serious reflection
as my pillowed confection
slowly reaches golden perfection.
            grabs 'em with grubby hands
I'm still turning my stick.
He's already eaten six.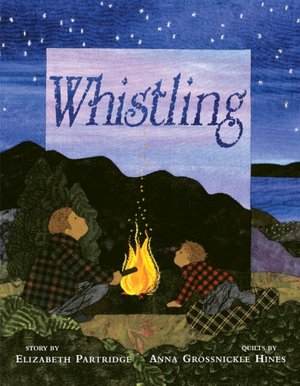 I think I love this book particularly because of the illustrations.  They are all quilts!  Little known fact about me – I am also a quilter (though I haven't had much time in a few years….) and am a sucker for beautiful and cozy art.  It's a great Dad and son story!
This is an INCREDIBLE new (came out in April 2012) book for tips on getting kids and families out camping successfully.  I am SUPER excited to share a full review in the coming weeks, AND Helen (the author) has agreed to do an interview on the blog.  But, in the meantime, get your hands on a copy! (Selling for $12.21 on Amazon currently.)  
And if you are looking for a few more great lists:
What are you favorite camping/outdoorsy books??  I would love to hear!  Please feel free to link in your blogged lists of outdoorsy books if you have them!
(Visited 288 times, 1 visits today)